[Author's note: The story is told through Doris' letters to her family.]
1, Victoria Street,
Homelands,
ENGLAND.
Dear Mama,
I am writing as promised to tell you about my first few weeks of wedded life. Harold is very kind to me and I am working hard to keep the home clean as you taught me. Here is a painting of our new home.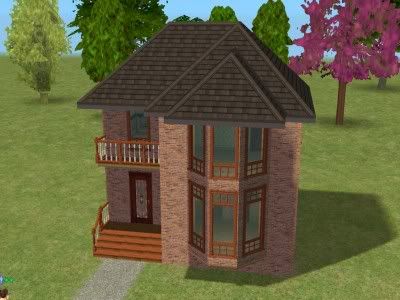 We have very nice neighbours and I have befriended a widowed lady who is advising me on how to be a proper Victorian wife. It is not the same as having you here, Mama, but she is a comfort to me.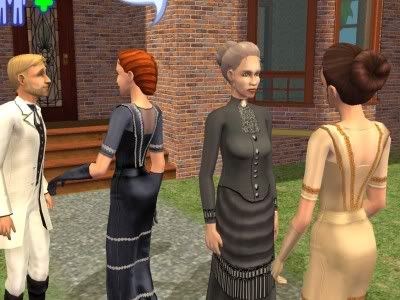 Doris Greets the Neighbours


Lastly, Harold has accepted a good job in Business. As you know, Harold is a youngest son and can not rely on an inheritance for a living. But he promises that he will give me a good life and take care of me.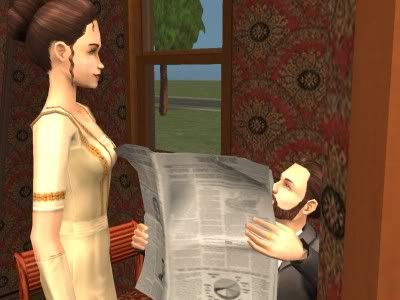 Harold finds a Job in Business
Our home is very small and we can not afford help. But I am happy keeping the home clean and tidy. It is suitable occupation for me while my husband is at work.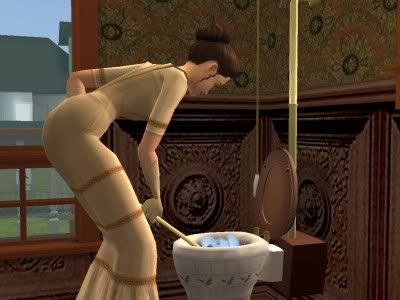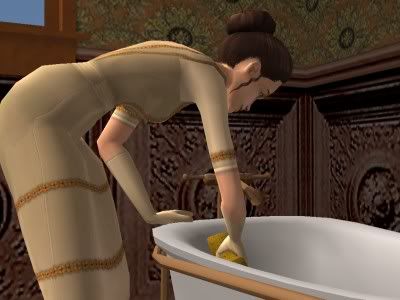 My love to father and the litle ones. Please write soon, I long to hear all your news.
Your dutiful daughter,
Doris.
-------- *** --------

1, Victoria Street,
Homelands,
ENGLAND.
Dearest Sister,
Yes, I am married at last. It is wonderful! The freedom of running my own home is better then I could ever have imagined. Obviously, our house is very modest. However, I am certain that Harold will be a great success in Business and one day we will own a large house with a beautiful garden.
Harold is ever so romantic, he insisted on carrying me over the threshold on our first day home.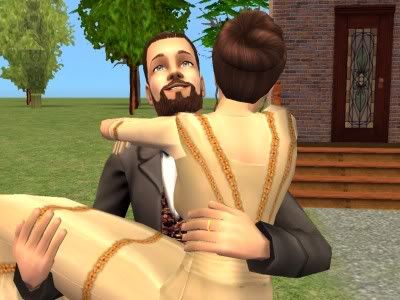 And *giggles* he kisses me in the corridor in a most charming manner.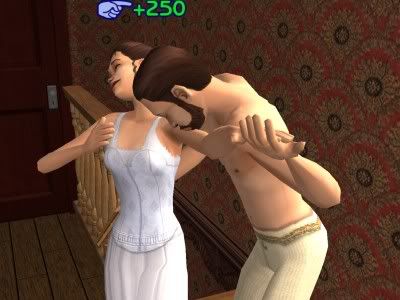 Although he does wear underwear just like Papas which I don't like very much. But apart from the underwear, married life is simply bliss. I was a bit scared before my wedding nght but I promise you it is nothing at all to be nervous about.
I have also made a new friend but please don't tell Mama. Her name is Anne Parsons. She is older then me and has two children. She tells the wildest tales - she goes shopping in town on her own and even has male friends! Please, please don't tell Mama or Papa, I just know they won't approve of her.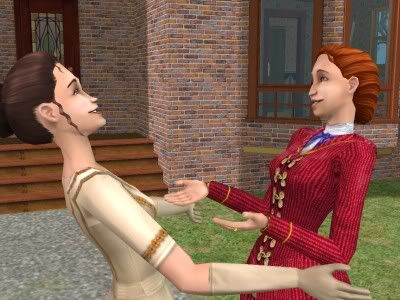 Doris Greets Anne Parsons
I must finish now. I miss you very much and look forward to your visit soon.
Your dear sister,
Doris.
-------- *** --------
1, Victoria Street,
Homelands,
ENGLAND.
Dear Mama,
Wonderful news! Harold Junior was born on the 5th day of May and he and I are both healthy. I wish that you had been with me for the birth. I was scared and wanted my Mama. But you will be glad to know that all is well and that Harold Senior is proud of his son. We call him Harry and he is the sweetest thing.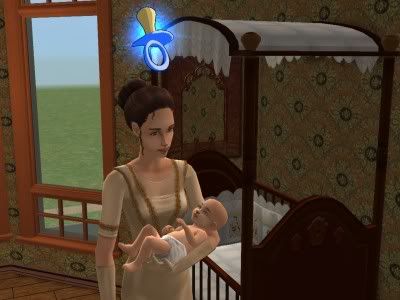 Although, Mama, I am very angry with you. Why did you not warn me about the pregnancy? I was permanently hungry and tired and *blushes* needed to relieve myself all the time. I do not mean to complain. But I have heard that there are
machines and plants
that can help with pregnancy. Why will you not let me try these things?
But now Harry is here, I am ever so happy. It took an age to teach him to use the potty. And he was ever so slow to walk and talk (not achieving these feats until childhood). I hope that he isn't stupid like his Uncle Marty (Harold's brother). But Harold assures me that it is quite normal for a toddler to grow up without learning to walk or talk.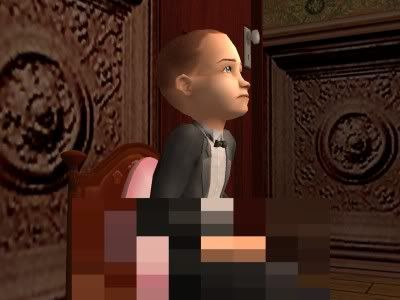 Come on Harry - you can do it!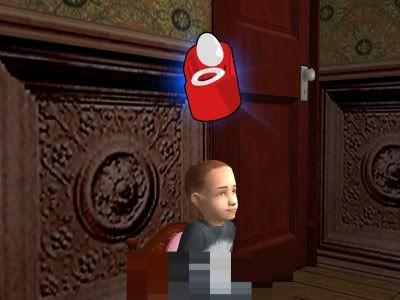 And on the 5th or 6th Attempt - Success!
I do hope that you and Papa can visit soon. I am pregnant again and this time I hope for a little girl. I am also learning to meditate as I am told that this can help ease the discomforts of pregnancy. I am sure that you can not disapprove of meditation.

Please give my love to all the family.

Your dutiful daughter,

Doris.

Contents
Next